Wednesday, June 27th, 2012
Last night, after waiting for about 13 years, I finally got to see one of my favorite bands, Wilco. Hailing from the great city of Chicago, I just kept missing them every time they played a show close (or not so close, as it were) to where I was living at the time. Finally, they decided to come through Boise again for the first time since 2008, and it was a great experience all around. I hadn't even heard their latest album until yesterday, and I have to say it is pretty rad. Their style manages to change slightly with each record, while still keeping their famous sound on each new musical adventure.
The setlist last night had a great mix of oldies and newies(?), and lots of stuff in between, as you can see. (thanks to setlist.fm for the info!)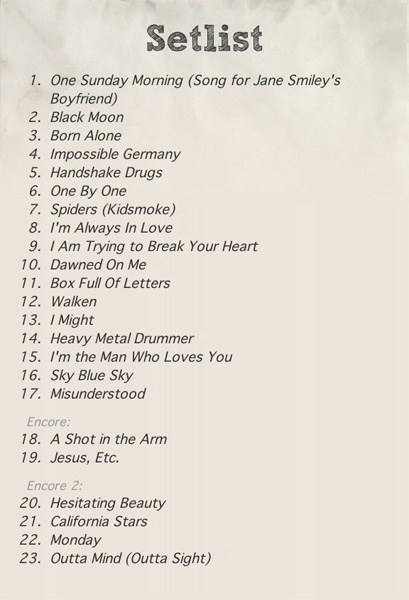 Jeff Tweedy was fairly subdued during the first half of the show, but started to open up in the latter portion. He made fun of the people who were up in the hills listening to the show for free, and said he wouldn't have paid 50 bucks to see Wilco, either. He called out a guy who was smoking a doobie in the front row, and when the guy raised his hands to let everyone know who he was, Tweedy said, "Dude, put your hands down, you're gonna get arrested." He thanked the crowd on several occasions, and kept remarking about how beautiful Idaho was ("We're going to play some depressing songs in a beautiful environment") and how the crowd was great.
As usual, I had the iPhone camera on the ready – here are some images from last night's spectacular show…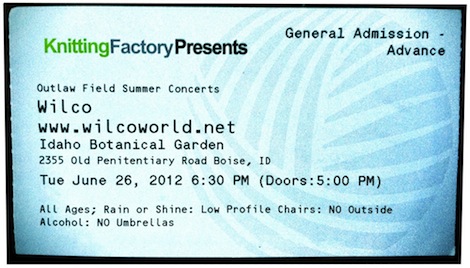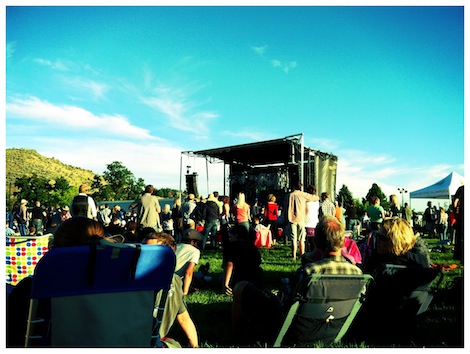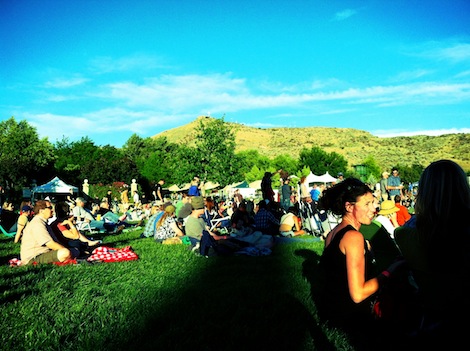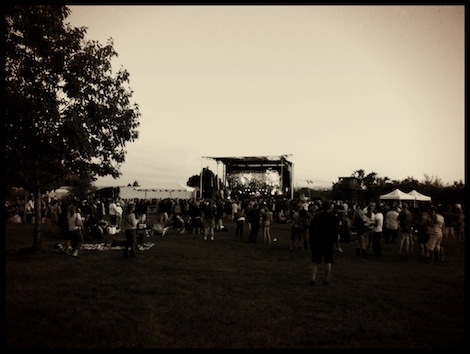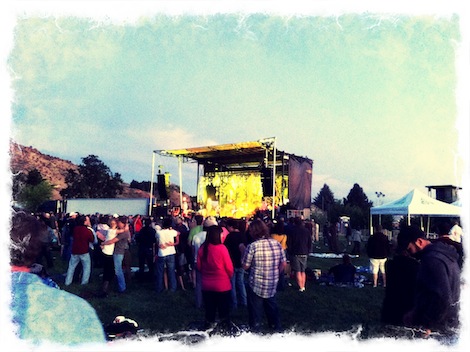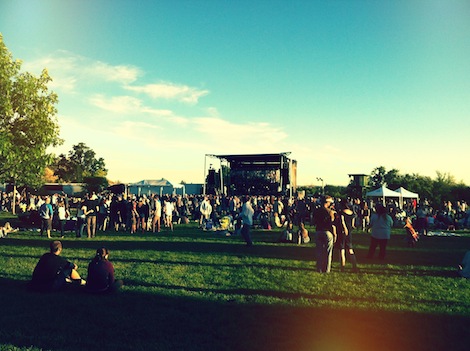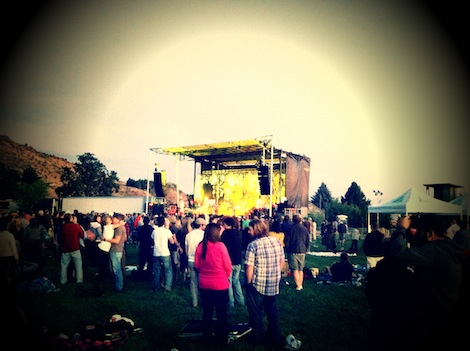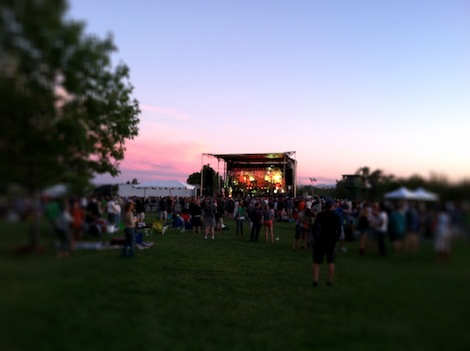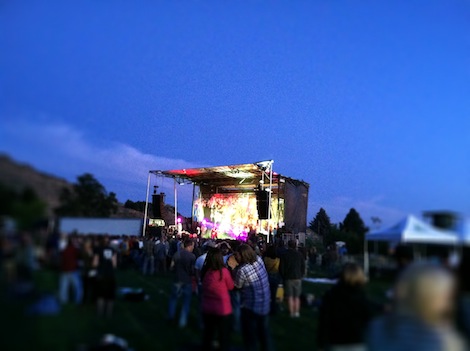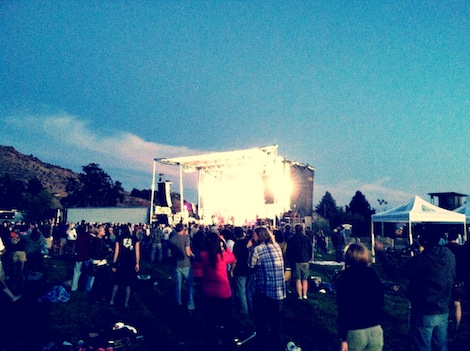 The weather was perfect, nice and sunny with a cooling evening after the sun went down, the band was on fire, the crowd was raucous, and the surroundings were gorgeous (as always at the Botanical Gardens here in good old Boise, Idaho). Thanks again, Wilco, for a great time. Don't wait 4 years to come back again…